The complete solution for both self-service and carwash enthusiasts.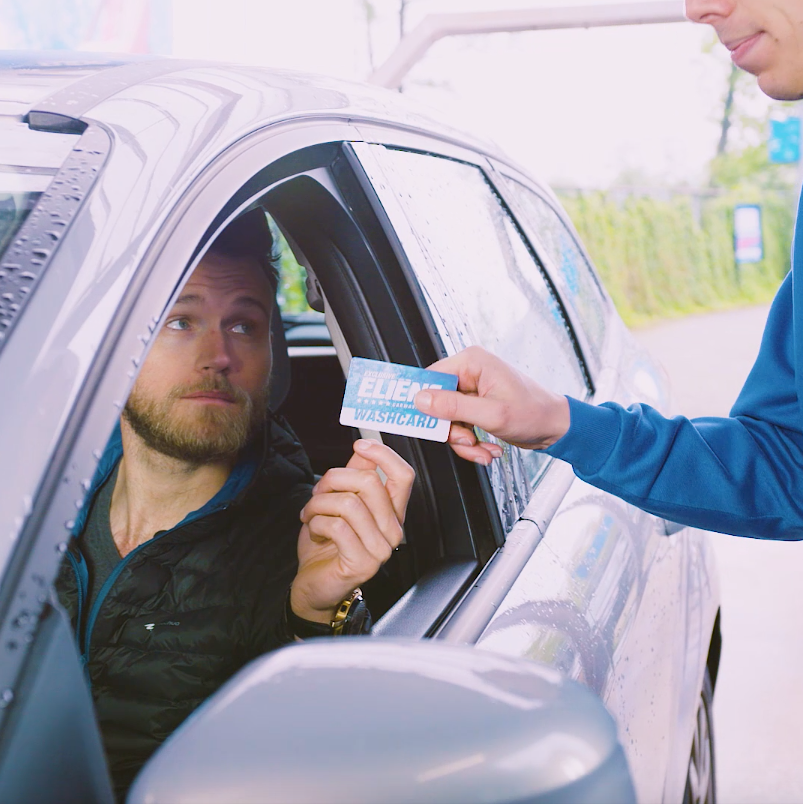 Washcard
Always benefit from the lowest car wash rates and receive the most advantageous promotions with Eliëns Exclusive Washcard, the prepaid debit-card for our carwash.
News
Here you will find our most recent news items, we will keep this up to date as often as possible to keep you informed!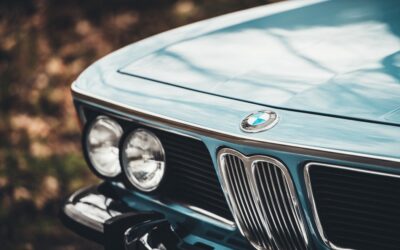 Op donderdag 21 mei (Hemelvaartsdag) is onze carwash open van 9:00 tot 18:00 uur. ? Onze doe-het-zelf-wasboxen zijn 24/7 open? Uiteraard volgen we allemaal de corona richtlijnen van het RIVM. ?De gezondheid van de klanten en medewerkers staat voorop!
read more
"We often have dirty cars that need to be cleaned quickly. In addition to the price - quality, the service at Eliëns Carwash Area is also very good! We have been a satisfied customer for years "
Ton Dikker
Owner at Dikker B.V.
''Because we deliver a lot at our customers, our vans are an important business card. That's why we have been a regular customer for years at Eliëns Carwash Area, great people, great team and always a clean van to take to our customers.
Toine van Bakel
Owner at Toba Specialiteiten
Frequently Asked Questions
Will my car get scratches from using the carwash?
Your car cannot get scratched by the carwash, after the pre-cleaning shampoo (soaking) has done its job (60-80 seconds), the car goes through a so-called "volume arc". Approximately 300 liters of water is sprayed on the car under high-pressure before the first textile brush makes contact. The high-pressure side washers get rid of dust and sand on the wheel rims or hubcaps and the wheel arches completely. The brushes are made from 100% textile soft cloths that absorb a lot of water, all of this prevents damage to your car. This is in contrast to the old-fashioned nylon bristles that do not absorb water at all.
When the first textile brushes have completely washed the car, a high-pressure alternating washer is next. Ensuring that the washed off dirt is sprayed from the car. A second selection of brushes washes the car once again. Finally the air dryer blows the last drops of water from the car.
Will my car stay cleaner for longer?
Your car will stay cleaner for longer if you choose a washing program with hot wax (Carshine / Glanspantser). With this program the car gets a protective layer. The hot wax is applied to your car, which protects the paint against weather influences (UV sunlight, rain, etc.). In addition, insects and bird droppings attach less quickly, making them easier to remove during the next wash.
Is washing at Eliëns Carwash environmentally friendly?
Eliëns Carwash meets the highest environmental requirements. For example, a sophisticated recycling process has been set up for the 1,000 liters of water used during a wash, allowing the water to be recycled organically.
3 x 10,000 liters
Three underground tanks of 10,000 liters each allow the used washing water to become still, so dirt particles can settle at the bottom. During this process, the dirt particles are purified biologically and naturally using bacteria. Once this process has finished, the water is filtered and ready for the next wash.
Responsible disposal of harmful substances
Washing a car releases many harmful substances that can end up in the environment. Think of substances such as sludge, oil, heavy metals and asbestos. About 150 ml (a coffee cup) of these substances is released per car. Eliëns carwash collects and filters these substances and certified companies remove and process them.
Can my convertible go through the carwash?
Many car manufacturers' manuals advise against using carwashes for cleaning convertibles, as the fibers of the roof fabric could be damaged. You can use our carwash for your convertible, even with a soft-top.
The carwash first cleans the roof fabric with a safe high-pressure cleaner. This removes dust that is deeply embedded in the pores so it can no longer cause green or brown discoloration. Eliëns carwash does not use hard materials, but soft textile cloths. This does not roughen up a soft top roof. The roof of a convertible is even further conserved when you opt for the **** Brilliant washing. The fabric is, as it were, impregnated with hot wax. This makes the roof water-repellent and therefore dries faster after a rain shower. The roof of your convertible will continue to look like new!
How long can you use a self-service bay?
In general, you can use the self-service bay as long as you need. However, we ask you to not keep the bay occupied unnecessarily. Drying the car, cleaning the windows, etc., can be performed at the vacuum cleaner area. The next customer does not have to wait too long (when busy) in that case, remember you can always use the self-service bays even if the carwash itself is closed.
Can I only pay in cash at Eliëns Carwash?
At Eliëns Carwash you can pay cash and with PIN (Visa, Maestro, Multi Tank Card, TravelCard, the National CarWash and all other commonly used debit-cards). In addition, Eliëns Carwash has its own payment system: the Eliëns Exclusive Washcard. This card is free of charge and can be used in the carwash. The interior of the car can also be cleaned free of charge on the vacuum cleaner area. A coin for the professional vacuum cleaner is provided with every wash in the carwash.
Top up
All you need to do with the Eliëns Exclusive Washcard is to top it up with an amount of money of your choosing, subsequently you then pay using your washcard. In addition to the advantage you have (with per wash the savings sum up to 3 euros), you also get an extra bonus every time the card is upgraded with 50 euros or more. You can top up with a carwash employee or using the website Eliënscarwash.nl.
How can I use the vacuum cleaners?
When you have washed your car in the carwash, you will automatically arrive at the vacuum cleaner area. If you have washed your car in the carwash, you can use a vacuum cleaner for free, using the coin provided with every wash in the carwash. The allotted vacuuming time is 8 minutes, which gives you plenty of time to clean the interior and the trunk.
What is the difference between Hotwax and Superpolish?
Hot wax
Produces a dirt-repellent surface, providing long-term protection against aggressive environmental influences. Also suitable for the care of convertibles.
Superpolish
Provides a long-lasting shine effect and increases the colour intensity of the vehicle's paint.
Shuts off the paint pores so the finest scratches in the paint disappear.
How long is the waiting time at busy times?
Eliëns Carwash has a chain conveyor of over 40 meters. Partly because of this length, the quality is top notch. Even when it is extremely busy, you do not have to wait long. If you choose to wash your car yourself in a self-service bay, the waiting time may be slightly longer. Eliëns Carwash has 7 self-service bays.